Emergency responders often complain about the difficulty in finding an address while responding to an emergency call. Street numbers posted on the house that are visible at night is an obvious first step (and one that more people should take), better lighting is a part of that.
There are other products that can help the front porch light "flasher", for instance (replaces your front porch light switch and has three settings, off/on/emergency – emergency flashes the light until it is turned off), alarm system strobe lights mounted to the front of the house (instead of, or in addition to a siren).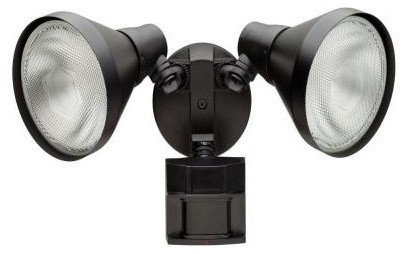 In the case of the Vera Lite I've programmed the exterior lights (front porch, back porch and garage) to flash on and off repeatedly in the event that the alarm is triggered using LUA (code that simply flashes lights A, B and C on and off every X seconds for Y cycles).
This is a great little bit of code (even returns the lights to their original on/off status when it ends) blatantly stolen from the Vera Forums – Perimeter Emergency Light Flash thread.