One of the devices I like with the Zwave system is the integrated electronic deadbolt. We already had a digital deadbolt on the back door (although it lacks the Zwave integration) for if and when we forgot our keys or accidentally locked ourselves out (definately beats a key hidden under the mat or on the top of the door frame).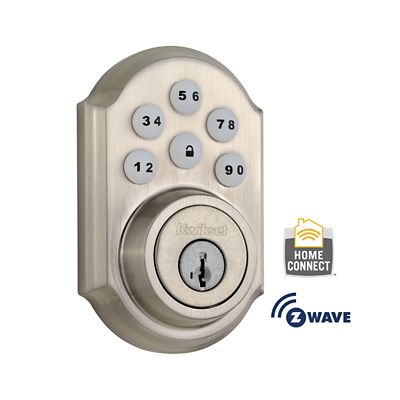 We went with the Smartcode Deadbolt with Zwave for key consistency and asthetics. The ability to program access codes from my laptop instead of while standing at the front door with a user manual in my hand is an added bonus.


You get all the Zwave/HA functionality you'd expect – Program up to 40 codes, each one can be valid indefinately, on specific days of the week and between certain hours or make the code valid only for a specific date range (with Lua programming you can even make a code a "one time use" where the system will delete the code immediately after it is used for the first time).
Through vera you can program the usual array of notifications ranging from when someone has locked the door, to any attempts to enter using an invalid PIN. These actions can also trigger Scenes within Vera, and so forth and so on.
You can have scenes triggered by the door being unlocked (foyer lights on, alarm system disarmed, etc etc etc) or have other scenes lock or unlock the front door.
My only area of concern with this lock is the battery life. We'll be watching the life span carefully.