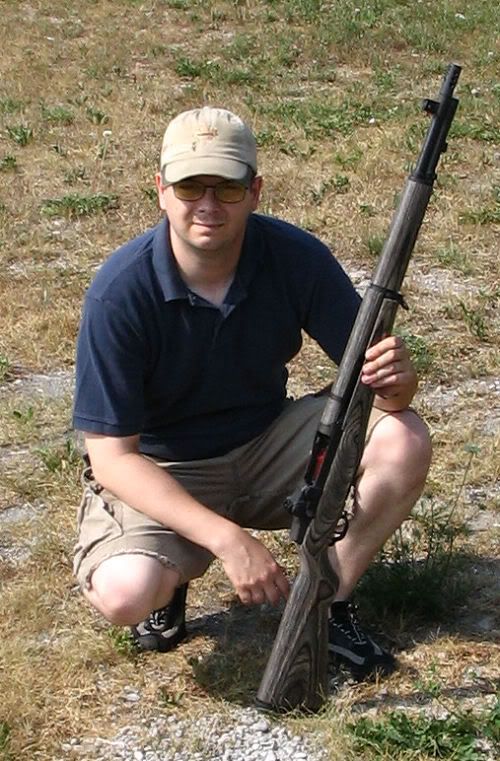 Today represented the final hurdle in the birth of my FrankenGarand, its range test.
The headspace had checked out ok and the rifle appeared to lock up tight and cycle properly, but there's always a moments trepidation when firing a newly assembled rifle for the first time. This was certainly no exception, and I set the camera to record video for the first shot, just in case the worst happened.
I loaded one round into the rifle (if you've never done this with a Garand with no SLED you're missing out – You can't just stick it in the chamber and let go the bolt), and when the trigger was pulled the rifle went bang in the proscribed manner.
Subsequent efforts were simpler if only because an entire enbloc could be loaded. The only difficulty encountered was with the first enbloc. After every second round the enbloc would come halfway up and out of the action, requiring me to reseat it. I used a different enbloc for the remaining rounds, and this particular problem did not reappear.
Performance was acceptable (considering I had failed to boresight the rifle before taking it out), with an acceptable 4 inch grouping at 50 yards, which will have suffice until I get more .308 ammo to sight the rifle in properly as I must admit I was more concerned with function than accuracy on this trip.