The Anti-Zombie Rifle has been put through it's paces, and with 500 rounds through it in its present configuration I feel confident that the modifications are holding up well (as nothing has shaken itself loose), and I think we can call it a success.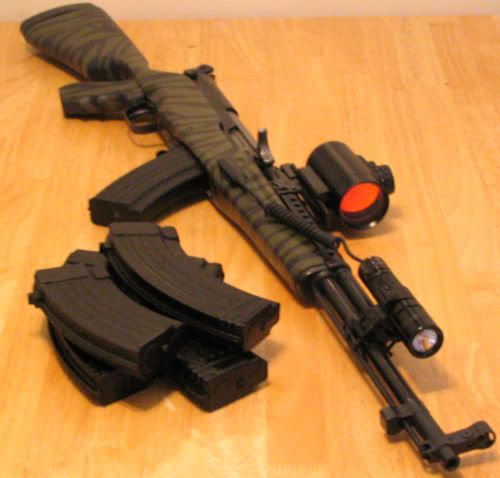 Based on experience at the range there are three remaining additions / modifications that seem to be called for;
Creation of proper secondary tool/cleaning kit for pistol grip (containing some minor handtools and allen keys for dismantling rifle in the field).
Attachment of a buttstock magazine pouch for 30 round magazine.
Obtain mag cinch to lock two mags together in rifle.
Optimally I would like the rifle to be a "grab and go" sort of rifle, having everything needed to keep the rifle running (including ammunition) attached to the rifle itself so that the operator is ready to go, regardless of any other equipment that may be to hand (in keeping with the anti-zombie theme, natch).
» Read more..